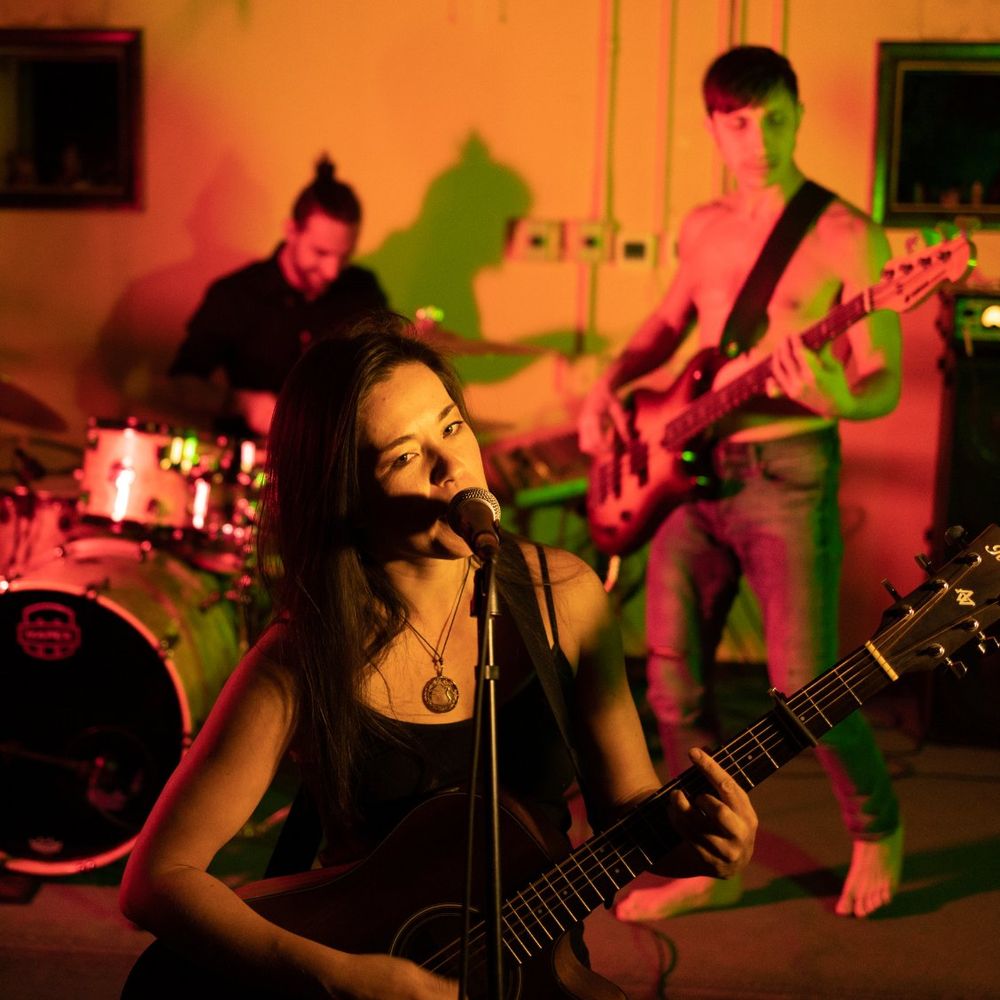 The beginning
After seeing the spirit of my ancestor, Ma Yuan (馬援), while hiking through the mountains of Montana, I partnered with violinist Bryan Djunaedi to begin the project that would become Midnight Daughter.  Within a year, we were featured on NPR Tiny Desk Contest, interviewed on KEXP, and played on KISW Loud and Local.  
After COVID, the band went through an early death/rebirth process, with Bryan leaving the band and my being joined by bassist Michael Lynn and drummer Emilio Ferrara. 
Midnight Daughter is shaped by the three years I was suicidal and the profound spiritual experiences I had during my search for healing.  Our music portrays psychedelics, the wilderness, and the spirit realm, and encapsulates a Feminine that is wild, intense, and beautiful beyond human dimension. 
We are currently working on world domination.  Stay tuned.